Fiction: HAMMARKULLEN (SWEDEN)
Non-fiction: IN MY FATHERS HOUSE (THE NETHERLANDS)
HAMMARKULLEN
PRIX EUROPA IRIS INTERCULTURAL TELEVISION PROGRAMME OF THE YEAR 1999 TV -FICTION
Broadcast by: SVT, Sweden
Author: Peter Birro
Director: Agneta Fagerström-Olsson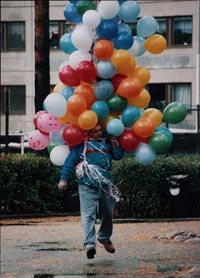 In Hammarkullen (a series of four episodes), we meet a great number of individuals with their hopes and dreams, feelings of revenge and love, in their daily life. Among many others we meet the Bosnian family who are neighbours of a Serb; Shopping channel addict Kristina and her lover the maintenance man; Svante, who is obsessed by his seven poodles and Fellini films; the Balloon man who is high on helium, the three drunks on the park bench; the Neo-nazi Steve, his mom and pals; the immigrant gang Hammerboys, and many, many others. Together with 70 actors and more than 3,000 extras, the series paints a fresco of a miscellaneous collection of people, trying to get along in the multicoloured suburb Hammarkullen. Screenwriter Birro: "It is a song about the suburb on every language of the world. .. Welcome to New Sweden." The programme has won the Prix Italia 1998 in the category Drama series as well as the Ingmar Bergman Prize.
Jury Laudatio:
"highly entertaining and remarkable"

PRIX EUROPA IRIS MULTICULTURAL TELEVISION PROGRAMME OF THE YEAR 1999 TV -NON-FICTION
IN MY FATHERS HOUSE
Broadcast by: NPS, the Netherlands
Production company: MM. Produkties
Director: Fatima Jebli Ouazzani
Producer: Marty de Jong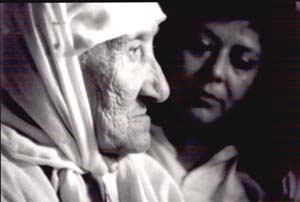 In the documentary 'In My Father's House', director Fatima Jebli Ouazzani investigates why the Moroccan tradition of virginity is still so important that defying it can lead to family break ups. Fatima, unmarried, childless and no longer a virgin, paid a high price for her choice not to marry according to Moroccan tradition: she hasn't seen or spoken to her father for 16 years. In the film Jebli Ouazzani follows the trail back to her father. Her quest takes her back to her grandmother who explains how she and her daughter, Fatima's mother, were married off at a young age and against their wills. To understand what her father wanted for her, Jebli Ouazzani follows a Moroccan girl, who grew up in Holland but chose for herself a traditional wedding in Morocco. Fatima's own memories take shape in fictional scenes, in which fantasy and poetry reveal the deeper levels of her quest. On the way, she dashes the myth of the hymen. (The programme has been nominated for the Prix Italia 1998 and has won "Het gouden kalf 1998", the prize for the best long documentary on the National Dutch Film Festival).
Jury Laudatio:
"a deeply honest self-examination"