ALONE AGAINST ISLAMIC STATE (SWEDEN)
BEST PROGRAMME ABOUT CULTURAL DIVERSITY 2017 TV NON-FICTION
Author & Director: Sanna Klinghoffer
Produced by: SVT (Sweden)
Broadcast by: SVT (Sweden)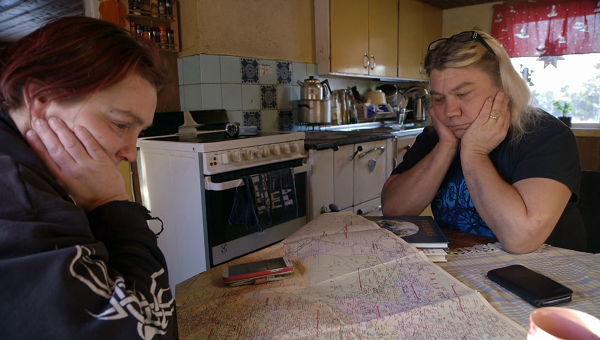 How do you free someone that has become caught up with the Islamic State?
Marilyn is 15 years old and pregnant when she follows her boyfriend on a trip she doesn't know will end her up in the most dangerous part of the world with no way of getting home. Marilyns parents, Anki and Pasi, love American cars and heavy metal music. They would describe themselves as living a quiet life in rural Sweden until their 15-year-old daughter calls them from the Islamic State.
In this 2-part documentary we follow a family's incredible struggle to get their daughter back home. With no help from the authorities, they start scouting the area and learning about how things work in one of the most dangerous parts of the world.

JURY LAUDATIO:
'TV Iris jury watched 15 films. Fiction, documentary and investigative reporting. The TV Iris category is a diverse watch in every sense of the word. Yet at the heart of this year's entries were two questions. What would you do? As an individual faced with a moral dilemma. And then what should we do – together as Europeans and citizens of our respective nations. What would you do to help those who have left their homelands in search of a safer life in Europe? What would you do if your child very publicly turned its back on your traditions and religion? What would you do if those you love the most became the victims or perpetrators of international terrorism. And then what should we do, as a society, to ensure the best life chances for of all of  our people – and especially the young as they navigate their way through our changing world. The winning film 'Alone Against the Islamic State' addressed all of these questions through the telling of one family's extraordinary story'.