WATANI: MY HOMELAND  (UNITED KINGDOM)
PRIX EUROPA IRIS INTERCULTURAL TELEVISION PROGRAMME OF THE YEAR 2016 TV NON-FICTION
Author & Director: Marcel Mettelsiefen
Produced by: ITN Productions
Broadcast by: PBS/WGBH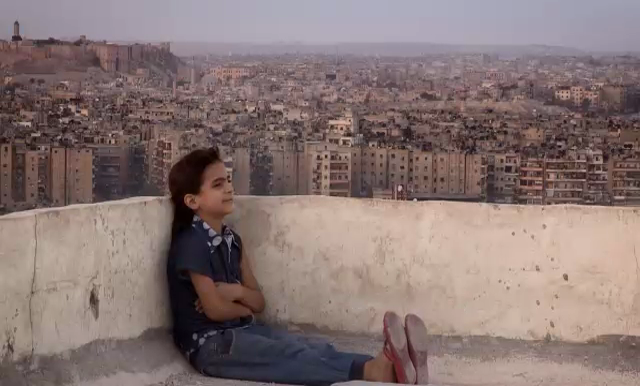 The documentary tells the story of the Syrian Civil War through one family's experience and the lives of three young girls and their brother over three years.
The journey of Sara, Farah, Helen and Mohammed and their mother Hala, from war-torn Aleppo to the sleepy German town of Goslar, is captured with intimacy and honesty and offers a true insight into the psychological and physical hardship of leaving your home for good. The whole tragic story of the Syrian Civil war from the uprising against the Assad regime, the emergence of Islamic State and the ensuing refugee crisis is captured through this portrayal of four young children and their parents – it is a deeply personal account of life turned upside down by the Syrian conflict.
JURY LAUDATIO:
In the past days the jury viewed and judged 16 important and excellent films dealing with cultural diversity.
Many candidates for an award - and the TV Iris Jury clearly decided for a film that dealt with one of the biggest dramas the world today is struggling with: the film follows the unique story of a Syrian family that tries to survive in the ruins of Aleppo. It shows the madness of a never-ending war that has traumatised the Syrians and the rest of the world. The film focuses on the universal question: do you stay and fight or go and rescue your life and your family.