WINTER OF LOVE (The Netherlands)

PRIX EUROPA IRIS INTERCULTURAL TELEVISION PROGRAMME OF THE YEAR 2011 TV NON-FICTION
Author & Director: Gulsah Dogan
Produced by:
Entered by: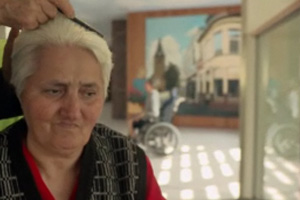 The history of an arranged marriage between cousins in a Kurdish village in Turkey addresses the question of whether an arranged marriage can result in true love.
For director Gülsah Dogan her elderly uncle Cemal and aunt Emine are the embodiment of true love. Emine who has Alzheimer's disease lights up when her husband Cemal comes to visit her every day at the nursing home in Holland. In a quest to find out more about their love story, the film takes us to Turkey as well. We meet other members of the Dogan family and, as it turns out, most of them are in arranged marriages. For some it has worked out well, others have been less fortunate. The question arises, what is true love? For some it has grown, for others it has withered. For many it has never manifested at all. As the film proceeds, cracks seem to appear in the seemingly rose-coloured love story of Cemal and Emine and the film takes an unexpected course.
JURY LAUDATIO:
In a highly personal search the programme maker takes us into her quest to get an answer to one of the biggest questions in life: What is True Love?
With warm, moving pictures that are often pure filmic poetry, we get the story of the family of the programme maker, who succeeds in opening the hearts of her closest relatives and brings them to greatest honesty. In a subtle way the film shows the consequences of arranged marriages in traditional societies, where poverty and lack of education bring men and women together, often against their will. But it also shows that True Love nevertheless can grow.