KING HUSSAIN OF PAKISTAN- QUEEN ASIA OF NORWAY (NORWAY)
PRIX EUROPA IRIS INTERCULTURAL TELEVISION PROGRAMME OF THE YEAR 2005 TV NON-FICTION
Original title: Kong Hussain av Pakistan-Dronning Asia av Norge 
Entered by: f(x) productions
Author/director: Fridtjof Kjæreng
Camera: Fridtjof Kjæreng
Producer: Fridtjof Kjæreng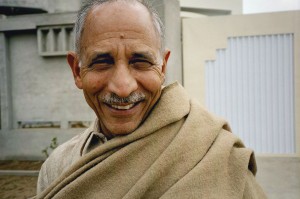 Hussain ran a butcher's shop in Oslo for thirty years, until bad health forced him to sell. For the money, he is building a new house in his home village in Pakistan. But his wife Asia, refuses to move back. Still, during a trip to marry off their youngest son, she accompanies Hussain to inspect the new house. What will Asia do? Will she let her husband down and return to Norway?
Jury Laudatio:
"A warm and humanistic film about a migrant family in the north of Europe and about the old dream of returning to the home country and building a castle there. But as so often this dream collides with other wishes of other family members who are more rooted in the new country. This collision is described in a very humoristic way, although it means a tragedy for many involved. The portrayed persons come very close to us thanks to the skilful and personal way the film-maker approaches the subject".
 
PRIX Europa IRIS 2010 TV Non Ficton Special Commendation
PREMtime
Entered by: Netherlands Programme Service (NPS)
Authors: Marc Meulendijk, Nada Mounzer, Hiloua El Messaoui, Barbara v.d. Klis
Directors: Marcel Ouddeken, Erik Hogenboom, Sandra Parry
Camera: Rene Heijnen, Erik Terpstra, Fijko van Leeuwen
Producer: Dorine Dieleman, Martina Motshagen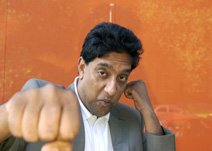 PREMtime is a weekly magazine that investigates the quality of the multicultural society in the Netherlands. Presenter Prem Radhakishun is a sort of ombudsman who gets requests for help all over the country.
This episode investigates the tensions between Muslims and extremely right-wing youngsters in a provincial town. The second story is about a Moroccan painter who makes paintings about radical imams and who uses the Koran in his work. Young Muslims condemns his art and see it as blasphemy and insult. The third story is about a common problem in all housing areas, neighbours' brawl.
Jury laudatio:
"A weekly magazine with a dynamic, black presenter, who brings us to the multicultural debates on the streets. In a provocative and illuminating way the magazine deals with big clashes of racism and small family quarrels. The ingenious format with a mix of documentary and talk show elements has made the programme agenda setting in its home country The Netherlands".
PRIX Europa IRIS 2010 TV Non Ficton Special Commendation
A knife in my heart

entered by: Sveriges Television
authors: Peter Birro, Agneta Fagerström-Olsson
Directors: Agneta Fagerström-Olsson
camera: Håkan Holmberg
producer: Anita Hallgren, Bert Sundberg
Duration: 58'
Original Language: Swedish
First broadcast by: SVT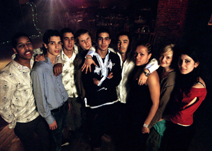 A four-part musical drama, set in the present, about love, friendship and big dreams. It is about nine young people heading into life. From various countries, they carry with them an assortment of backgrounds and experiences. But what unites them are the conditions of the suburban housing project community they live in. There amidst all the concrete, a triangle drama is played out involving Amir from Morocco, his best friend Juan (Chile) and the beautiful Sabina (Kurdistan). Amir and Juan have sworn each other undying loyalty, and they both share the dream of becoming something big, respected in the worlds they know: a world of violence and criminality-but also of happiness and strong bonds of brotherhood. But Juan meets the beautiful Sabina at a disco and something unexpected happens: he can't stop thinking about her. Sabina has pierced him through the heart.
Jury laudatio:
" A modern Romeo and Juliet story from a very multicultural European suburb, where gangs of young people have conflicts with police, parents and each other. We meet a great and imaginative variety of characters. The tone is raw, brutal, and witty. The form of the film is a mixture of drama, poetry and musical. The programme makers show again that they do not fear to experiment".