CLANDESTINE (FRANCE)

PRIX EUROPA IRIS MULTICULTURAL TELEVISION PROGRAMME OF THE YEAR 2010 TV NON-FICTION
Author & Director: Arnaud Bedouet
Produced by: La Boîte à Images - Mathilde Muffang
Co-produced by: France Télévision-France 2
Entered by: La Boîte à Images - Mathilde Muffang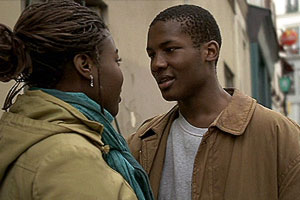 Salif, an 18-year-old African, is shipped off to Paris by his parents to find his elder brother from whom they haven't heard in a long time. When Salif can't find his brother, he has to find a way to earn money to support the family financially. His only lead is a photograph of his brother, a post stamp on an envelope, and the power of innocence. "Clandestin" is the story about Salif's search, his illegal entry in France, and his plunge into its capital. Thanks to his energy and the promise to his family, Salif overcomes his problems and gradually adjusts to his new environment.
Jury Laudatio:
A film of hope and despair, typical for many young people from other continents who try to find a better life in European metropoles. A sad but also yet humoristic story, very authentic and realistic. Well told and acted. We follow the struggle of Salif, a young Mauritanian guy, who in the Paris melting pot of Barbês, meets both good and bad. Among them Maghrebian Idriss, who helps him to find his way in the jungle of illegal existence. The film ends with in a fascinating scene that expresses the never ending thrive of people to realize their dreams for of a better life.
PRIX Europa IRIS 2010 TV Non Ficton Special Commendation
HIS FATHER'S SON
Author/ Director: Isabel Fernandez
Producer: Marta Ruiz
Production company: Televisio de Catalunya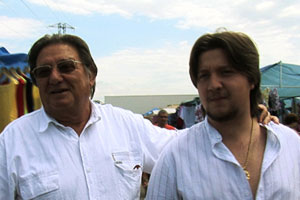 Angel is a gipsy patriarch from Garraf and a successful man. Samuel is his younger son and has been chosen the inheritor of his business. Samuel is only 20 years old but he is determined to become a worthy successor of his father. "His father's son" describes the relationship between a father and a son, both their dreams and aspirations and approaches us to the daily lives of a gipsy family, far from the marginality clichés.
Jury laudatio:
A warm, lively and happy film, about people who are usually depicted with stereotypes and clichés. The programme maker gives us a deep and varied insight inside view of a rather closed culture. The film excels by wonderful camera work, good dramaturgy and great real life actors. It tells the story of family relations: the hopes of a father, the first steps in business life of his son, all overseen by a warm, funny and omnipotent mother.
PRIX Europa IRIS 2010 TV Non Ficton Special Commendation
NOWHERE IN EUROPE
Director: Kerstin Nickig
Producer: Michael Truckenbrodt
Produced by: Time Prints
Co-produced by: ZDF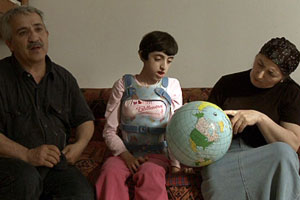 "As-Salamu Alaykum, Europe" is how the diary of the journalist, Ali (39), begins as he waits in Poland for a decision to be made on his asylum request. In his smoke-filled room at the refugee home he has more than enough time to record his observations and thoughts on both Europe and his own crisis of identity in exile. Wacha (50) has been granted asylum as a political activist in Austria, but his son is being persecuted in Russia. He tries everything in his power to get him to Europe. Tamara (55) lives with her husband and daughter in Vienna. Her handicapped daughter needs urgent medical attention, but the family is facing the threat of deportation. Ruslan (33) is stuck in the Ukraine. He has neither residence permit nor money. He hopes to be able to take his family to Western Europe soon. Each of the protagonists has fled from Chechnya as their lives there were in danger.
As asylum-seekers in Europe they now face new problems: How do I prove that I am who I say I am? That what happened to me really did happen to me? And does anyone really care?
Jury laudatio:
Four elaborated stories about the fate of people trying to find refuge in Europe. How their dreams are shattered by eternal waiting for decisions from the bureaucracies. This very solidly told film also puts the war in Chechnya on the agenda. The often subjective camerawork excels by it's high quality and contributes to the excellent story telling. An important picture of Europe of today.